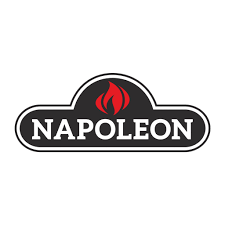 Leading the way with stunning design and innovative technology. Napoleon is proud to be committed to your total home comfort.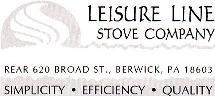 All Leisure Line Coal Stoves are Made in America using American Resources!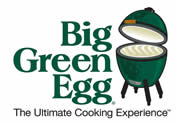 Your Life Will Never Taste the Same! The Big Green Egg is acclaimed as the highest quality, most versatile and simplest-to-use outdoor cooker of all time, offering more cooking options than all other conventional cookers combined.
Started in 1989, Enviro Fireplaces has been building and designing quality gas, wood & pellet heating appliances for 30 years.
Founded by Robert Little just outside of Vancouver, Canada in 1979, Regency Fireplace Products has proven to be a world leader in the design, manufacture and marketing of hearth products. What started with Robert designing and making wood stoves in a garage, soon grew to a sophisticated manufacturing and marketing organization of more than 300 employees; supplying over 2000 retailers across North America, Europe, Japan, China, and Australia.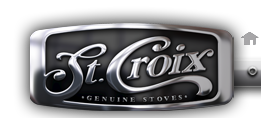 Pathway to NetZero Energy. St. Croix provides an energy-efficient, sustainable, and beautiful solution. Choose St. Croix and keep warm while leading the way to a better and smarter future.
Our line of high-quality wood pellet grills and smokers along with our premium ceramic charcoal kamado style grills are made to elevate your outdoor cooking experience. Always made with the finest materials and innovative engineering standards, backed by an industry leading 5 – Year Warranty. 
Established in 2013, Grand Canyon Gas Logs was created to bring handcrafted quality, hyper-realistic designs, and American-made manufacturing back to the hearth industry's gas log market – employing over 30 years of industry knowledge to foster innovation in an ever-evolving landscape. Earning the brand a highly-regarded reputation for their boutique practices and positioning Grand Canyon as the "craft beer" of the gas log industry.
Introducing the True North line up of economical heating solutions for your home by Pacific Energy. Made in North America, each True North appliance is designed for efficiency in both construction and performance – value priced, without compromising quality. With a full line of affordable wood, pellet and gas fuelled appliances, choose True North for maximum value, comfort, safety and ecology.
Timberwolf® Biomass products are designed to meet clean burning emission standards. Wolf Steel manufactures EcoGreen products to provide our customers with the utmost in comfort and safety both in their homes and in the enviroment.

Everdure, a trusted Australian brand since 1935, designed an innovative range of grills like no other, with a goal to revolutionize the grilling experience. The grills have won numerous International Design Awards.